this album was conceived and written mainly during a grueling year of chemotherapy.
It was very difficult to do much of anything, but I found after a while I could still play guitar and began to write songs to distract myself from my woes. At the time I was exploring the brand new universe I had discovered by experimenting with a new way of using capos; cutting them in half, turning them upside down, and using 2 or even 3 to make new tunings without retuning the strings, the traditional way that has been used by many songwriters, Joni Mitchell, Ani di Franco, for example.
Every time I discovered a new tuning, a new song would come, and I had the most creative burst of my life – I could hardly keep up.
As soon as I could, I began recording. This album is quirky, but to me the achievement was just in doing it through a lot of difficulties.The album cover and booklet was beautifully illustrated with images by my friend the wonderful artist Fern Smith.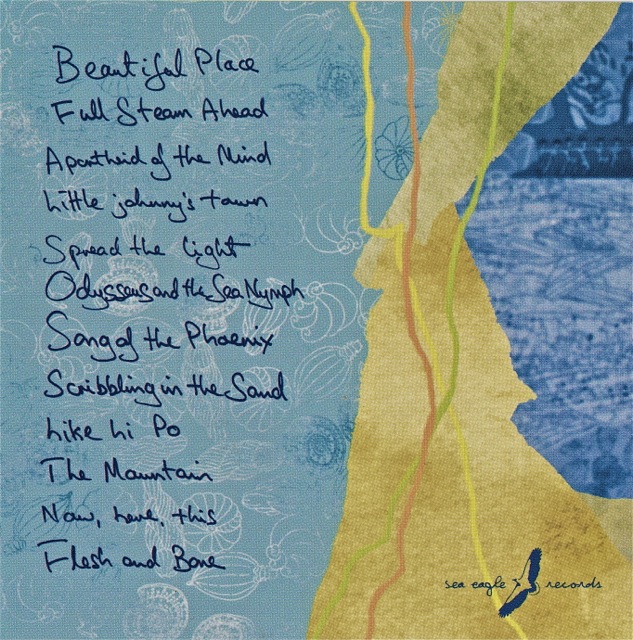 I wrote Odysseus and the Sea Nymph one day when I realized I was about to kind of sail off the edge of my plan into the unknown, and I looked down at the book I had been reading, a translation of the Homer's Odyssey, and that started the process as I started thinking about mariners in ancient times sailing off into the unknown, not knowing what was over the horizon.