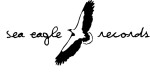 Released 1996, Doing the Dishes is 10 songs, nearly 40 minutes  of music.  I wrote all the songs, played most of the parts and recorded  on  a Tascam 16 track reel-to-reel tape machine in  the various places I lived in over 2 years, and mixed the old-fashioned way: in real time, moving faders and pots on a 24 channel analog desk, with my modest collection of outboard gear and whatever  I could borrow.
Guest appearances  are made by many musicians from the rich musical community of the far south coast of NSW, including Ken Vatcher on drums, Neil Graham on harmonica, Pol O'Shea  and Bruce Mathiske playing some electric guitar, a few guests including old friends John McVeity and former band-mate Slim Pickens playing bass on a few songs.
The album was created with love and attention to detail, and I had a lot of fun doing it. Finally, all the work I had put in, refining the many skills, taking out a loan to buy some decent recording equipment, spending countless hours learning how to play in time, sing in tune, discovering by trial and error over years how to get good sounds onto tape with very basic microphones and equipment – it was all coming together.
The songs included here:
Desperate features some tasty harmonica by Neil Graham, bass by John McVeity, drums by Ken Vatcher and I'm playing guitars and Lowrie organ.
Bombolay is a song I wrote about some wild times in squats in Canberra in the late 1970s.  Every time I play this song live someone will come up afterwards  and tell me about their experiences in Kingston, often years and streets removed from the ones I write about here. The scene kept changing and evolving. I'm playing all the bits on this but luckily it's supposed to sound like a wild jam and not too precise.